Telling the tales of all things creepy, cryptid, and otherworldly. Hosted by Paranormal researcher, author and host of the TV shows Oddity Files and Paranormal Crossroad Kitsie Duncan, and paranormal enthusiast Nick Floyd. They bring you creepy and weird stories, but bring enough laughs in so you can still sleep with the lights off.
Episodes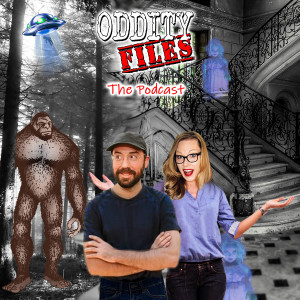 Friday Mar 18, 2022
Friday Mar 18, 2022
Welcome back to another action packed episode of Oddity Files.
Nick has homework for the internet Sleuths and Kitsie is looking forward to spending the night with Stormy Daniels.
A paranormal in the news has us questioning whether the story teller was sober or not.
Kitsie tells us a story about Liverpool time slips.
And a listener story from Brittany leaves us with goosebumps from head to toe.
Please visit our show sponsors www.ThatWitchBeauty.com and www.ParanormalCrossroad.com