Telling the tales of all things creepy, cryptid, and otherworldly. Hosted by Paranormal researcher, author and host of the TV shows Oddity Files and Paranormal Crossroad Kitsie Duncan, and paranormal enthusiast Nick Floyd. They bring you creepy and weird stories, but bring enough laughs in so you can still sleep with the lights off.
Episodes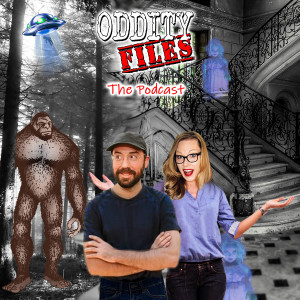 Friday Feb 04, 2022
Friday Feb 04, 2022
Welcome back weird one!
Nick is trying to talk Kitsie into adding sacrificial blood to one of her witchy recipes for www.ThatWitchBeauty.com
Don't miss a MAJOR announcement about upcoming episodes.
Nick tells the amazing story of the Mongoan Monster.
Kitsie stays on brand with her story of the Yucca Man spotting at Edwards Air Force Base.
And listener story has a haunted hospital with tales o plenty.
please take a moment to check out our sponsor www.ThatWitchBeauty.com