Telling the tales of all things creepy, cryptid, and otherworldly. Hosted by Paranormal researcher, author and host of the TV shows Oddity Files and Paranormal Crossroad Kitsie Duncan, and paranormal enthusiast Nick Floyd. They bring you creepy and weird stories, but bring enough laughs in so you can still sleep with the lights off.
Episodes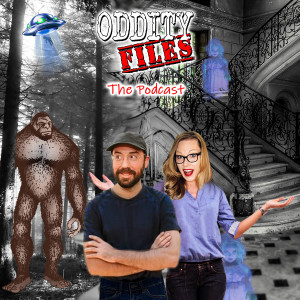 Friday Apr 29, 2022
Friday Apr 29, 2022
Join Kitsie Duncan and Nick Floyd for another exciting episode of Oddity Files the podcast.
Paranormal in the news has a Demon released in Japan, Nick tells us all about Appalachian Death rituals of days gone by.
And a listener story will give you chills!

Be sure to check out our show sponsor ThatWitchBeauty.com